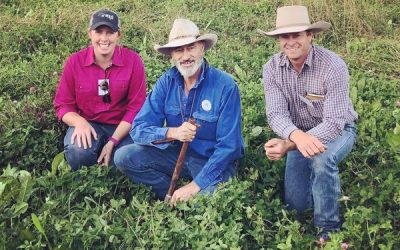 Last week we made the trek to Wilmot Cattle Co, near Ebor, for a two day field day. The event was run by Maia Grazing & focused on using holistic grazing management to improve ecological & financial profitability. Our key take home message from the event was a comment made by Terry McCosker:
'Mother nature knows what's best, we just need to get out of the way & be patient'
Read More
The beef industry will change more in the next 10 years than it has in the last 50 years. We're in good shape. Our breed is well thought of. We have wonderful programs.
Joe Hampton, American Angus Association President