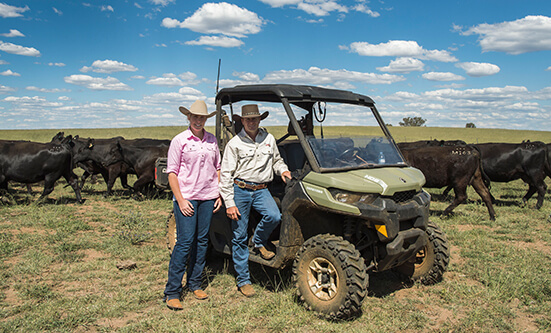 We are a family owned and operated seedstock business based near Cassilis in the Hunter Valley of NSW.
Our program is centred around practicality and profitability. We strive to breed bulls that will bring our clients success both on the farm and in the marketplace. Our bulls are renowned for their performance and docility.
We also place a strong emphasis on customer service and aim to build lasting relationships with our clients.
Coming together is a beginning. Keeping together is progress. Working together is success.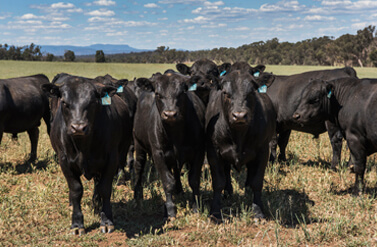 Upcoming Bull Sales
2020 Bull Sale:
13th August, 1pm - 50 Bulls
On-Property & online with AuctionsPlus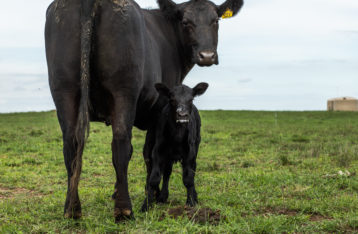 The Most Important Economic Trait – By Kit Pharo
Cow-calf producers who make a living from their cows know fertility is by far the most important economic trait. Studies have shown that reproductive traits are twice as important as growth traits, which are twice as important as carcass traits. Ironically, the mainstream beef industry has been selecting almost exclusively for growth and carcass traits for the past 40 years – at the expense of reproduction.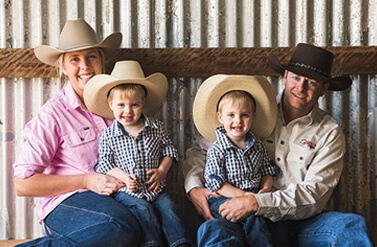 Meet our team
Trio Angus is a family owned and operated business. Husband and wife team, Matt Cherry & Shelley Piper manage the day to day operations of the stud.
Error: (#100) Tried accessing nonexisting field (with_tags) on node type (PagePost)
Based on recent feedback, 100% of buyers rated the temperament of the Trio Angus bulls as excellent or very good.