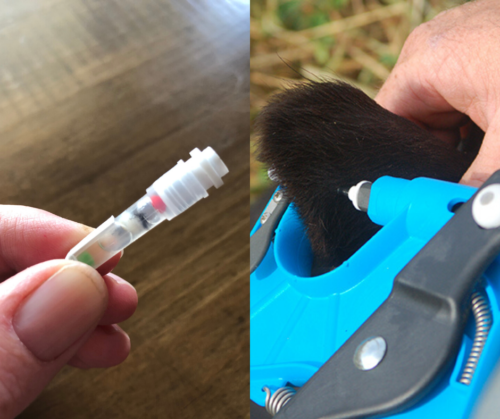 We've been busy this week collecting tissue samples from all the calves born in this Autumn. This involves using a special applicator that takes small sample from the ear of the calf and secures it in a vial. This sample is then sent to the lab for testing.
Why do we do this?
It allows us to verify the sire of every calf, which means the pedigree information in our bull sale catalogue is very accurate.
It allows a high-density genomic test to be carried out on each animal, meaning its EBVs will be more accurate. This is beneficial when people are looking to buy a bull & it also helps us identify standout animals from a young age.
We can easily test for recessive genetic conditions such as DD or NH.
It allows us to test that all animals are pestivirus negative, which is important for not only our own herd health but that of our clients.
Would you like to hear more from us? Be sure to sign up to our email list for more interesting information & updates on our program.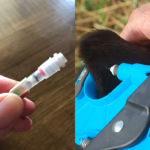 Related posts