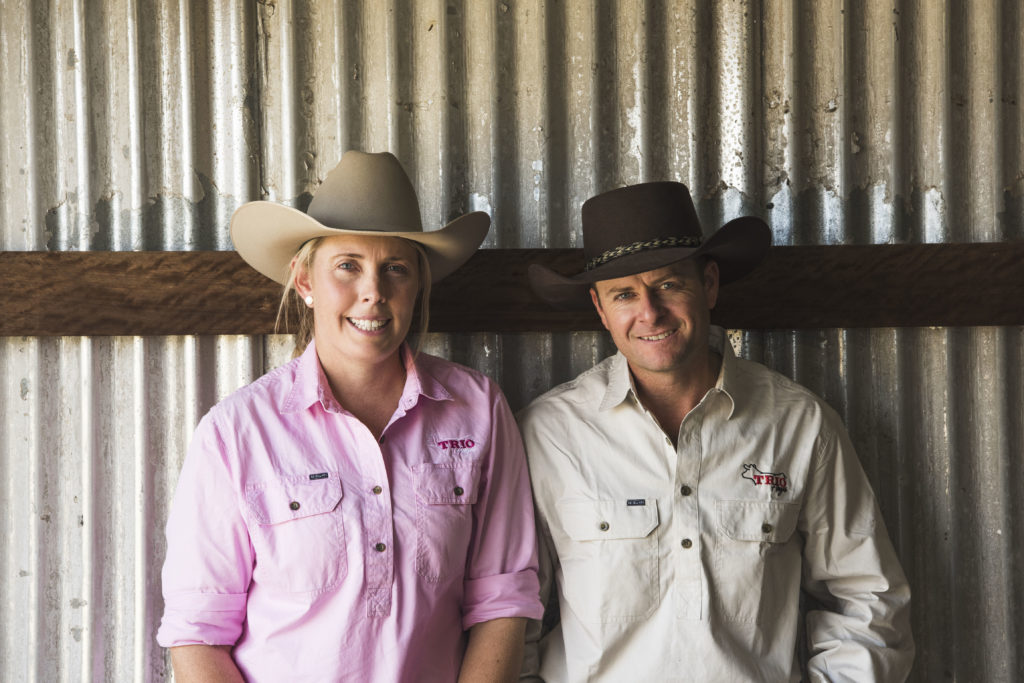 With lots of new faces on our email list we thought it was time to introduce ourselves again!
Meet Matt 
Matt handles the daily farm operations & is the 'go to' person for bull inspections & deliveries.
He grew up near Gunnedah, where his family had a Santa Gertrudis stud. He worked as a Livestock Agent for Elders & Ray White Rural. He also spent time working in the feedlot industry.
Matt won the Australian National Judging Competition in 2008, which awarded him a scholarship to study at the University of Illinois in the US. Since then, Matt has judged at several major shows in Australia, including the Sydney Royal last year.
For fun he enjoys family time with the twins & riding his horse. He also has strong interest in regenerative agriculture.
Matt enjoys seeing people achieve great results with Trio Angus genetics & loves the challenge of creating the next opportunity for them.
Meet Shell
Shell handles the marketing & communication for Trio Angus, along with the administration.
Shell studied a Bachelor of Rural Science with Honours through UNE. She also won a scholarship to complete part of her studies at Michigan State University in the US.
Prior to Trio Angus, Shell worked for Kerwee Lot Feeders as their Project Coordinator & MSA Grader. She also worked for Angus Australia.
Shell enjoys working with young people in the beef industry & has helped with several youth initiatives.
In her spare time, Shell likes to spend time with family & indulge in a good book or podcast.
Shell strives to provide customer service that exceeds expectations & loves providing our clients with valuable information.
Would you like to hear more from us? Be sure to sign up to our email list for more interesting information & updates on our program.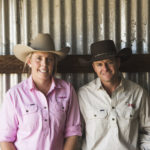 Related posts