Thinking about doing the RCS Grazing for Profit School? Here's our thoughts….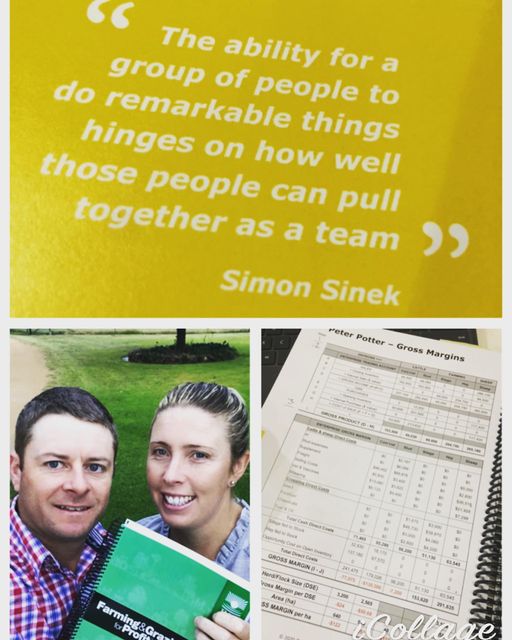 We finally decided to bite the bullet & do the Grazing for Profit (GFP) school last week. Its been recommended to us by lots of people, but we just hadn't got there yet…
If you're thinking about doing the course, here are some inside tips!
It's about profit, not production. This can be hard to get your head around. Production does not equal profit, even though farmers are led to believe it does. It's possible to spend less, produce less & still be more profitable than someone who spends more & produces more. Input costs continue to rise, so we need to look at different models. If you can get your head around this you'll be off to a flying start!
You have to be open minded. This course isn't like any other. It challenges the status quo & a lot of paradigms. We were prepared for this, but some people weren't & it took them some time to start thinking differently.
Have some goals. Think about what you want to achieve on your farm & with your business. They don't need to be formal or concrete plans, but having them will help you focus on certain parts of the course.
It's not just a course about cell grazing. Although the course had plenty of technical info on grazing management, it covered so much more than that. The inclusion of personal development, goal setting, financial literacy & business planning is what makes it unique.
It's a big commitment. The course goes for 7 days (plus travel time) & to be honest this was the biggest challenge for us. With cows calving, trucks coming & going etc our farmhands had a very busy week. We also had Nanna on babysitting duty the whole time, we couldn't have done it without her.
It seems expensive. For both of us to attend the course was $7590 plus accommodation & travel. Although it seems costly, for us it was worth every cent. We've already come up with changes for our business that are going to return this cost ten-fold in the future. Shell ended up getting funding through the Young Farmers Business Program, which covered 75% of her course costs.
In summary, we thoroughly enjoyed GFP & would recommend it to people of any age or experience level. It reinforced for us that nature provides a very efficient system & we need to use this to our advantage. The course also reminded us of the value of utilising our rainfall better through groundcover & improved infiltration rates.
The importance of WOTB (working ON the business) was a real focus. Good management is the result of good decision making, so we need to take the time to make the right decisions. We also need to really focus on the three secrets to increasing profit: reducing overheads, increasing turnover & improving our gross margin.
For more info on the course visit rcsaustralia.com.au
Would you like to hear more from us? Be sure to sign up to our email list for more interesting information & updates on our program.
Related posts