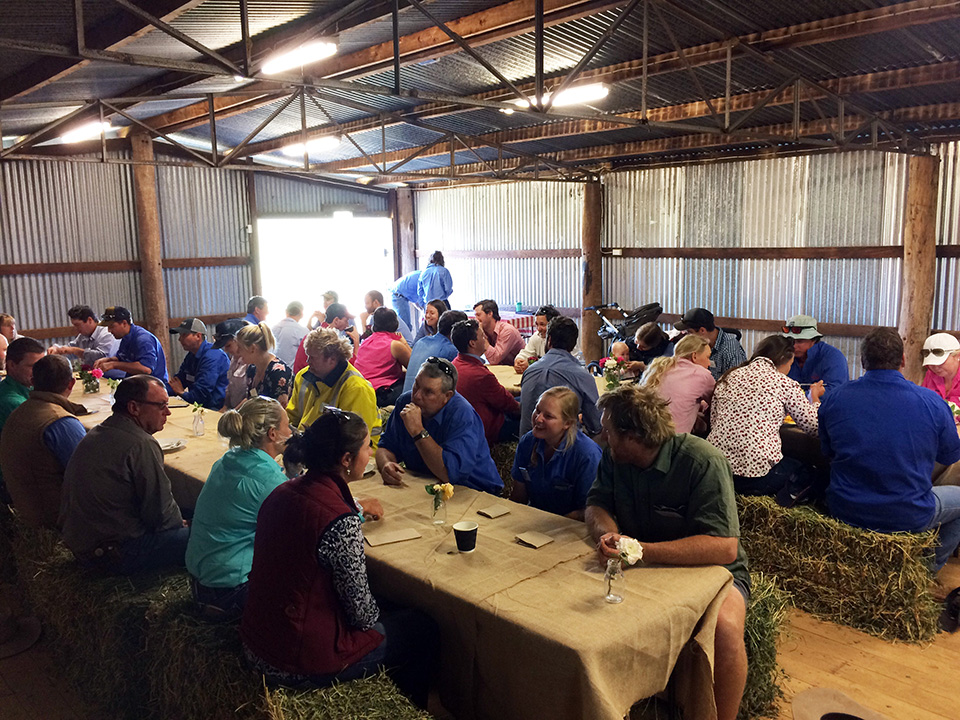 Over 50 young, local farmers came along for breakfast at Trio Angus. The aim of the day was to allow young people in the area to catch-up, network & learn from each other. It was a valuable
opportunity to learn about the resources people have found useful & also share some tips & strategies on managing the drought. The breakfast was followed by workshop sessions with local
farmers James Armstrong, Richard Thompson & Col Morrow. They spoke about destocking, feed budgeting, animal nutrition, protecting pastures, water systems & alternative income sources. Based on feedback the morning was thoroughly enjoyed by all & we plan to host another, similar event in the near future.
Related posts