Team work makes the dream work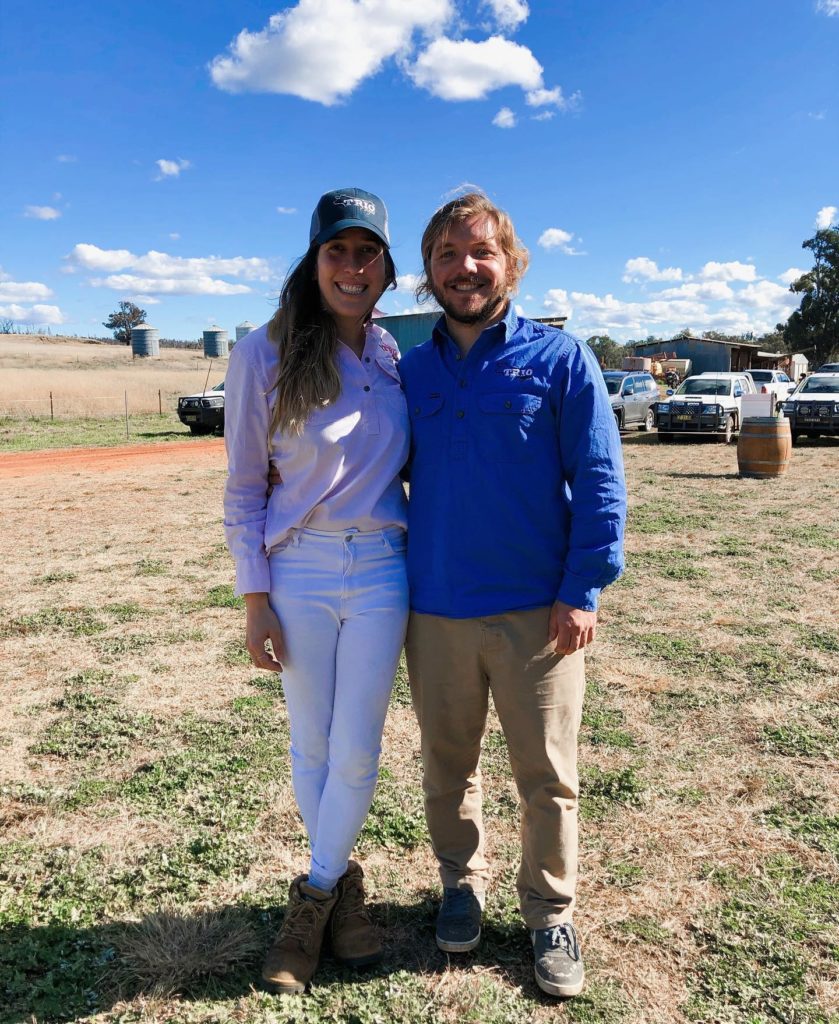 We've been really lucky to have Efrain & Nadia from Argentina working for us this year. Some of you would have met them at our bull sale.
We've heard a million times that hiring for the right attitude is key. We finally put this into practice. This couple have a positive outlook, are hard working & eager to learn. They've picked up the technical skills we need in no time & are now a great asset to our team. This weeks jobs list includes helping with AI, semen testing, fencing & office work.
For them, the only thing missing is the beach, there's no surfing at Cassilis! And our 3 year old boys tell Efrain regularly that he needs a hair cut!
Would you like to hear more from us? Be sure to sign up to our email list for more interesting information & updates on our program.
Related posts