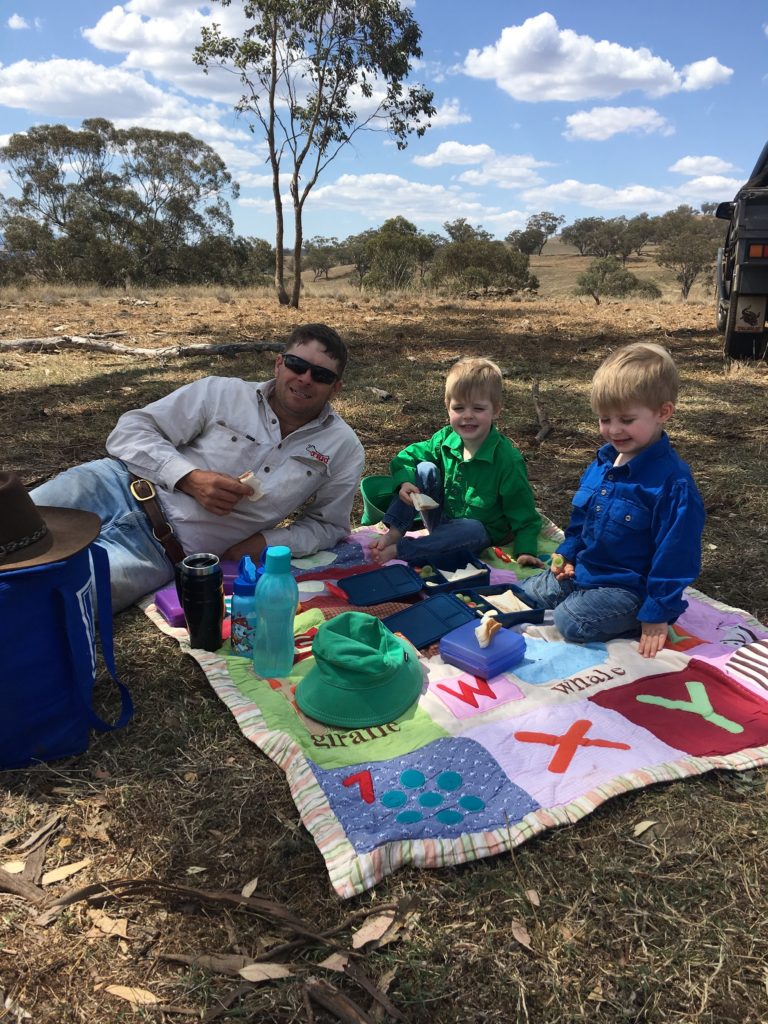 Life is always busy but we've been trying to make the most of the lovely weather lately. Our boys enjoy anything & everything outside so we've been having plenty of makeshift picnic lunches & enjoying the odd campfire dinner. For them its certainly not about the food, the highlight is collecting the firewood, looking for bugs or climbing on the rocks.
This photo was taken at our new farm near Cassilis in early January, after a hot day installing new water troughs. The landscape has certainly transformed since then, there is so much green grass that we'd probably struggle to find a spot for the picnic rug!
Would you like to hear more from us? Be sure to sign up to our email list for more interesting information & updates on our program.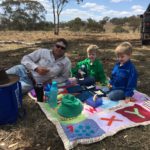 Related posts